Gratitude and Gifting: Promotional Products for Canada Thanksgiving
Canadian Thanksgiving is celebrated on the second Monday of October each year. It is a celebration of the harvest and other blessings of the past year.
As the leaves turn vibrant hues and the air grows crisp, Canadians gather to celebrate Thanksgiving, a time of gratitude and togetherness.
Symbolizing this spirit of appreciation, thanksgiving promotional products offer a meaningful way to express thanks.
From customized apparel that showcases appreciation to personalized tech accessories that combine usefulness with sentiment, there is an array of options to choose from.
Whether it's eco-friendly giveaways or custom drinkware for toasting gratitude, these thoughtful gestures can enhance the sense of belonging and warmth during the Thanksgiving season.
In addition to promotional items, businesses can also offer special discounts and deals for Thanksgiving in their shop or for customers who purchase online or on marketplace websites. Businesses can also offer free delivery and other promo or discounts.
Customized Apparel: Show Your Appreciation With Branded Clothing Items
Branded clothing items can serve as a tangible expression of gratitude and appreciation during the Canadian Thanksgiving holiday. Custom apparel allows you to show your appreciation in a unique and personalized way.
By gifting branded clothing items, you not only acknowledge the importance of the holiday but also make the recipient feel valued and included. Whether it's a category of customized t-shirts, hoodies, sunglasses, or hats, these branded clothing items can create a sense of belonging and unity among individuals.
The logo or design on the apparel can represent the company or organization's commitment to fostering a positive and grateful culture. Additionally, the recipient can proudly wear the branded clothing item, serving as a reminder of the appreciation they received during Canada Thanksgiving.
Personalized Tech Accessories: Gift Useful Gadgets With a Personal Touch
Incorporating personalized tech accessories into your gifting strategy allows you to offer a practical and thoughtful selection of gadgets that can be customized for a more personal touch.
Personalized tech accessories are a popular choice for gifting due to their usefulness and ability to cater to individual preferences. These accessories can range from custom phone cases and tablet sleeves to personalized wireless chargers and Bluetooth speakers.
By gifting these useful gadgets, you not only provide a practical item but also show that you have taken the recipient's preferences into consideration. Whether it's a monogrammed phone case or a custom-engraved power bank, the personal touch adds a sense of belonging and appreciation.
Personalized tech accessories are perfect for tech-savvy individuals or anyone who enjoys incorporating technology into their daily lives. It's a perfect gift for Thanksgiving.
Eco-Friendly Promotional Products: Demonstrate Gratitude for the Planet With Sustainable Giveaways
Sustainable giveaways that prioritize the planet's well-being can be an effective way to demonstrate your commitment to environmentally friendly practices. These sustainable giveaways not only show your appreciation but also align with the values of your recipients. By choosing promotional items that are made from recycled materials, biodegradable substances, or renewable resources, you can showcase your dedication to sustainability and boost inspiration to others to do the same.
In the spirit of gratitude and gifting during Canada Thanksgiving, consider eco-friendly promotional products as a thoughtful gesture. From favorite reusable water bottles and tote bags to eco-friendly stationery and bamboo utensil sets, there is a wide range of options available to suit various preferences. Incorporating sustainable giveaways into your Thanksgiving gifts allows you to express appreciation while contributing to a healthier planet.
Sending a Thanksgiving gift basket is a thoughtful way to show appreciation to your clients, employees, or business partners during the holiday season. Plus, you can send Thanksgiving gift box to those long-distance family members to let them know you're thankful for them no matter the distance.
Custom Drinkware: Raise a Toast to Gratitude With Customized Mugs and Tumblers
Word-of-mouth marketing played a pivotal role in our Thanksgiving promotions this 2023, with satisfied customers spreading the word about our incredible deals from Thanksgiving that included everything you need from delicious turkey dinners, chocolates, gourmet, flavour desserts, and wine to the latest dining ware.
Custom drinkware such as customized mugs and tumblers deliver a meaningful way to celebrate and express appreciation. As Thanksgiving approaches in Canada, the tradition of giving thanks takes center stage.
Promotional products, like custom drinkware, provide a unique opportunity to show gratitude and foster a sense of belonging. Customized mugs and tumblers can be personalized with Thanksgiving-themed designs or messages of thanks, making them perfect gifts for employees, clients, or friends. These practical items not only serve as reminders of gratitude but also offer a practical purpose in daily life.
Whether used for sipping morning coffee or enjoying a refreshing beverage, custom drinkware becomes a constant reminder of the relationships we value and the significance of gratitude. So, this Thanksgiving, raise a toast to gratitude with custom drinkware and show your appreciation in a meaningful way.
Branded Stationery: Help Recipients Stay Organized and Thankful With Personalized Notebooks and Pens
Branded stationery, such as personalized notebooks and pens, can serve as practical tools for organization while also providing recipients with a thoughtful gesture of appreciation. These promotional products are not only functional but also offer a sense of belonging and gratitude during Canadian Thanksgiving celebrations.
Personalized notebooks provide individuals with a dedicated space to jot down their thoughts, ideas, and to-do lists, helping them stay organized and focused. The addition of customized pens further enhances the usefulness of these branded stationery items.
Thoughtful Home Décor: Enhance the Cozy Atmosphere of Thanksgiving With Customized Decorations
Enhancing the cozy atmosphere of Canada's Thanksgiving, customized home décor adds a thoughtful touch to the festive ambiance. When it comes to expressing gratitude and gifting during this special occasion, customized decorations play a significant role in creating a warm and welcoming environment for family and friends.
In Canada, Thanksgiving is a time to gather and celebrate the blessings of the harvest season. By incorporating personalized elements into the home decor, such as customized banners, table runners, or wall art, you can enhance the sense of belonging and make your guests feel appreciated.
These promotional products not only add a touch of personalization but also act as a reminder of the gratitude and warmth that Thanksgiving represents. So, this year, consider gifting customized decorations to enhance the festive spirit and make your upcoming Thanksgiving celebration even more memorable.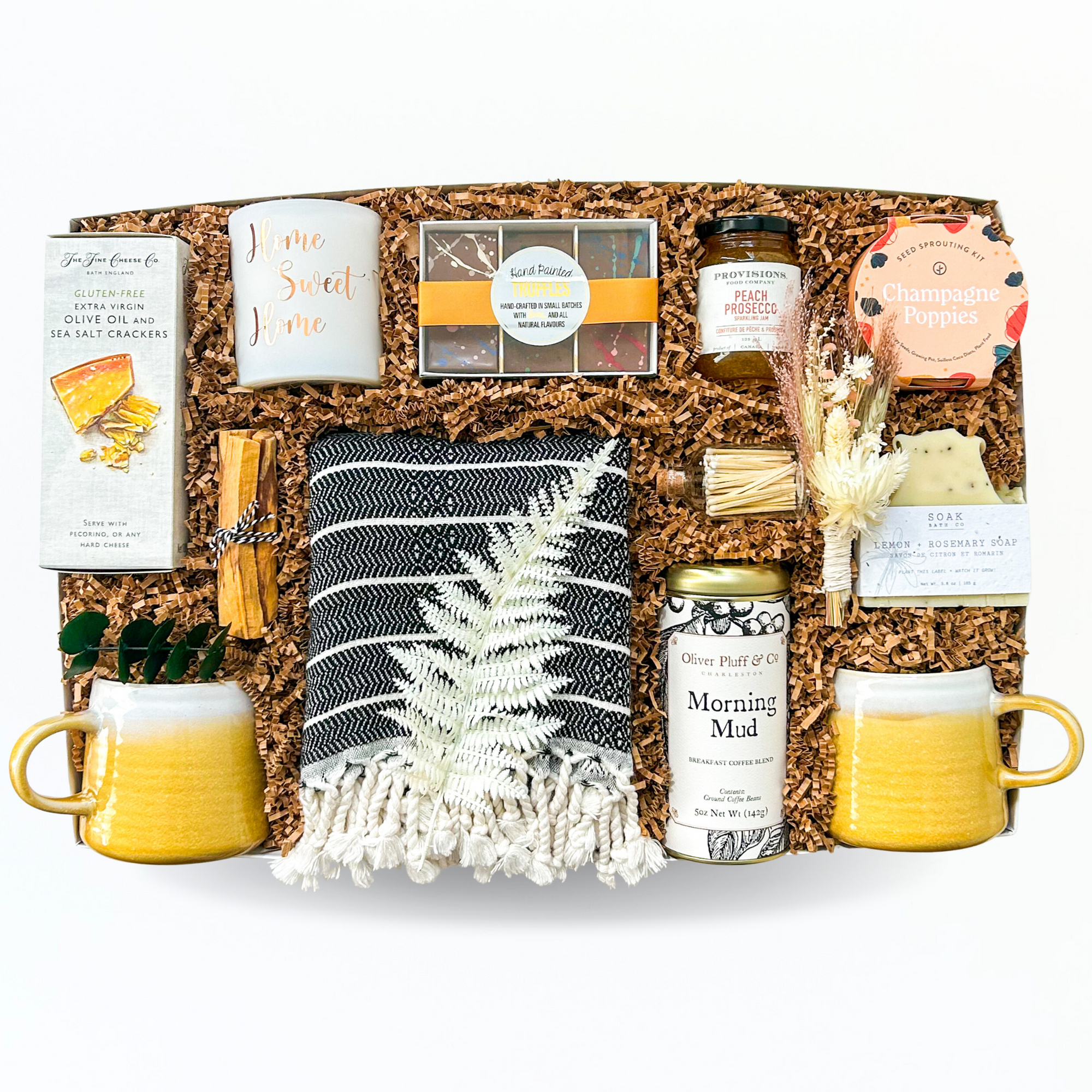 Conclusion
In conclusion, Canada promotional products can be a great way to show your gratitude and appreciation during Canada Thanksgiving. Customized apparel, personalized tech accessories, eco-friendly giveaways, custom drinkware, branded stationery, and thoughtful home décor are all effective options.
By choosing these items, businesses can express their thanks while promoting their brand. It's important to remember that giving these gifts should be done with sincerity and thoughtfulness, as they can strengthen relationships and create a positive impression.
Thanksgiving gift collection is designed to attract smiles and present tokens of thankfulness that will help you say 'thank you' to your loyal friends and family.
For Thanksgiving, the best gift you can give is the best product at the best price, ensuring your loved ones receive both quality and affordability.
As the saying goes, 'A small gesture can go a long way.'